Extra Luxury Room (The Hoopoe Room)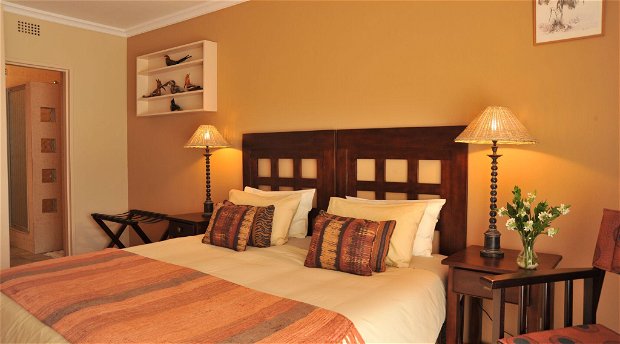 Extra-long king bed or extra-long twin beds. Air-conditioned for cooling and heating. Tiled. En suite bathroom with large bath, spacious shower and underfloor heating. This bathroom has a unique feature of an indoor garden (a plant atrium) under skylight. Desk and chair. Comfy chair. Sofa. TV. Telephone. Hospitality facilities. Sliding door onto the pool and garden. Views of both garden and pool. Ground floor. Very large room.
This room can have one or two twin bed added to the room to accommodate a group of up to 4 adults or a family. Ground floor.